26/08/13 11:33
The fifth of mmm…'s Circle of Friends series of concerts will be held at Suginami Public Hall on Thursday 3 October 2013.
My trio
the dissonances
will be premièred by the full ensemble, along with four new trios and a flute solo by three European and two South American composers.
Please check this webpage for more details:
mmm… Circle of Friends vol 5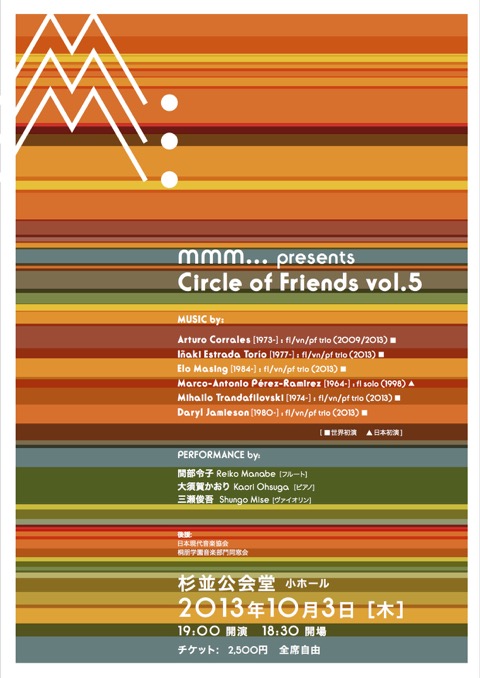 13/08/13 23:36
My next première will be a suite of seven short piano pieces called
mountain / cherry / blossoms
, which I wrote in 2012. It forms a pair with my koto piece
plaintive belling
in that both were inspired by – and written using matrices based on – the
Ogura Hyaku-nin Isshu
(
One Hundred Poets, One Poem Each
). It will be performed by Satoko Inoue, the brilliant pianist who also premièred my 2008 piece
besos y volcanes
. The concert is at Ryogoku Monten Hall, on 14 September 2013, at 7pm.
Hope to see you there!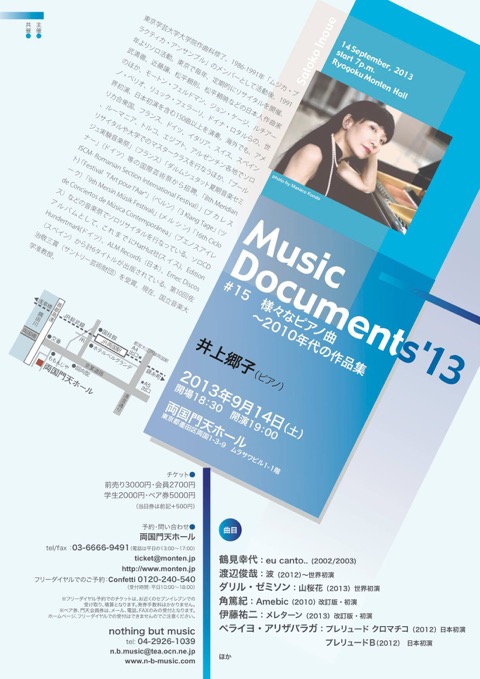 大きな地図で見る