22/05/14 22:35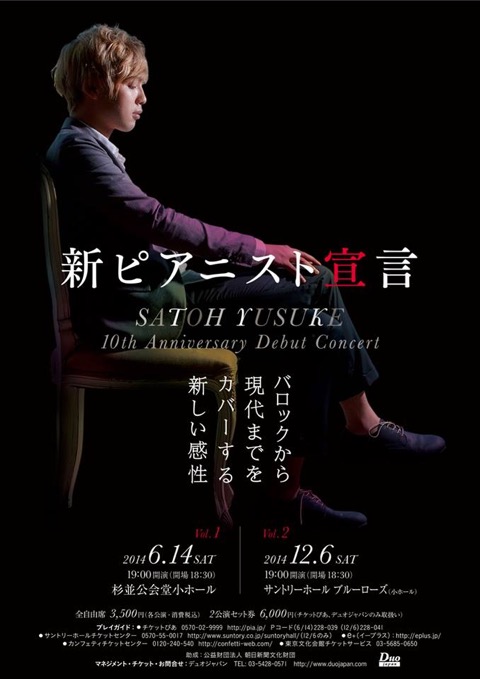 On 14 June at 19:00, Yusuke Satoh will permière two pieces from my
fugue
series:
fugue in c#
(2007) and
fugue in a
(2014). They are respectively the second and fourth in my projected long-term series of 12 fugues.
The concert is at
Suginami Public Hall
:
Ogikubo Station, on the JR Chuo and Marunouchi lines.
View Larger Map
To give you some idea of what to expect, here's the third of the series –
fugue in b
– performed by Kaori Ohsuga on 27 March 2010.