24/01/18 23:21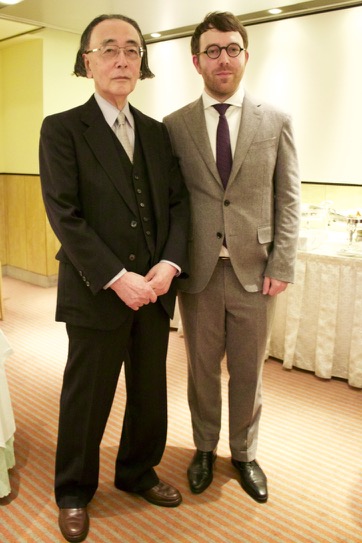 On 23 January it was announced that Daryl Jamieson was the recipient of the 3rd annual Toshi Ichiyanagi Contemporary Prize, given to contemporary works – by composers, performers, or critics resident in Japan, irrespective of age or nationality – which enrich the field of new art music and advance the cause of a more creative and musical society. Ichiyanagi, who is one of Japan's most important living musicians and a laureate of the Japanese Order of Culture, solely chooses the winning works.
The citation reads: 'The third work in a trilogy begun in 2014,
Is nowhere free of bad tidings?
(2017) is based on a deep consideration of the flux of Japanese history. Taken together, the trilogy is an epic musical work of extraordinarily elegance and contemporary topical perspective.… The piece succeeds in theatrically expressing, by means of its original notational system, the transient spirit of various times and societies, rendering a picture of the world darkly tinged by the harshness of reality.'
Further information (in Japanese) can be found
here
.
09/01/18 11:53
I'm very pleased to announce that my chamber monoopera Matsumushi (2014) is one of the official selections of the Japanese Section of the International Society for Contemporary Music for 2018.